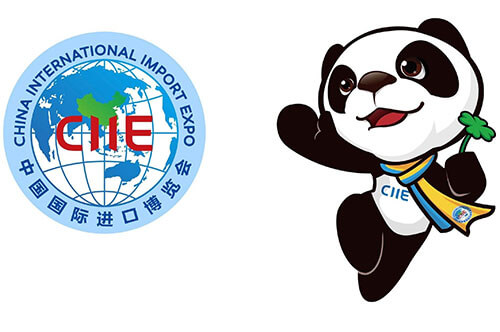 China International Import Expo,called CIIE for short.is sponsored by Ministry of Commerce of the People's Republic of China and Shanghai Municipal People's Government.It is aimed at firmly supporting trade liberalization and economic globalization and actively opening markets to the world.In the 1st CIIE,it attracts more than 1,000 enterprises from 58 "Belt And Road" countries.
In May 2017, Chinese President Xi Jinping announced at the Belt and Road Forum for International Cooperation that China will hold China International Import Expo (CIIE) starting from 2018.The 1st expo will be held from 5th-10th,Nov,2018 at National Exhibition and Convention Center (Shanghai).Address: No. 333, Songze Avenue, Qingpu District, Shanghai, PRC
China International Import Expo is the world's first large-scale national exhibition themed on import, including the exhibition and BBS.The exhibition is the national trade and investment fair (referred to as the national exhibition) and business fair (referred to as the enterprise exhibition).The total exhibition area of the CIIE will exceed 240,000 square meters.BBS is Hongqiao International Trade Forum (HITF).The national exhibition is an important part of this expo.There will be 82 countries and 3 international organizations setting up 71 booths covering an exhibition area of about 30,000 square meters, and each participating country will display their national image, achievements in economic and trade development and featured products.In the national exhibition, Indonesia, Vietnam, Pakistan, South Africa, Egypt, Russia, Britain, Hungary, Germany, Canada, Brazil, Mexico and other 12 host countries have set up special pavilions.As the host, China has set up the China pavilion, including the Hong Kong, Macao and Taiwan exhibition area.
Taking the new development concept of "innovation, coordination, green, open and sharing" as the main thread, China pavilion will showcase China's great achievements in reform and opening-up, as well as the new opportunities brought to the world by China's development and co-construction of "Belt And Road".
Regarding on Automotive,there are around 70 firms from 17 countries which signed up to show off their latest models and technology in so important expo.Meanwhile most of the exhibitors are in the manufacturing industry like machinery and automotive, including Bosch, Honeywell,Tesla,Fiat Chrysler,DENSO,Siemens and Hyundai Kia.As the leader in high pressure common rail systems,BOSCH has secured an exhibition booth 2C3-001 in the automotive hall,aiming to introduce the less localized products to China to see if they can replicate the success they've made before.
Bosch will also show the power battery assembly demonstration line to the audience in the industrial technology area.Meanwhile you will also see their core technology and products of industry 4.0 and "future factory".
BASCOLIN
(Brand for common rail parts) will take this honor chance to represent China to sincerely welcome political leaders, business people, exhibitors and professional buyers from all over the world to attend the conference, expand the Chinese market, share business opportunities of economic and trade cooperation, and achieve mutual benefit and win-win development.